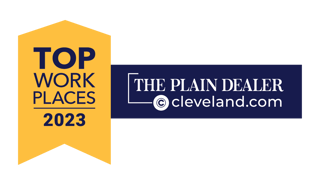 We are thrilled to announce that SSP Fittings Corp. has been honored as a Top Workplace in Cleveland.com and The Plain Dealer Top Workplaces! 🏆 This prestigious recognition is based solely on the valuable feedback provided by our employees through a third-party survey administered by our employee engagement technology partner, Energage, LLC.
The confidential survey conducted by Energage measures 15 culture drivers that are vital to the success of any organization, including alignment, execution, and connection, among others. This comprehensive assessment ensures an authentic representation of our workplace excellence.
Eric Rubino, CEO of Energage, emphasized the significance of earning a Top Workplaces award, stating, "It is a badge of honor for companies, especially because it comes authentically from their employees. That's something to be proud of. In today's market, leaders must ensure they're allowing employees to have a voice and be heard. That's paramount. Top Workplaces do this, and it pays dividends."
Being recognized as a Top Workplace is a testament to our commitment to fostering a positive and thriving work environment. It reflects our dedication to ensuring that our employees feel valued and empowered to contribute their thoughts and ideas. We are immensely proud to receive this honor and will continue to prioritize open communication and employee engagement.
We extend our deepest gratitude to our employees for their participation in the survey and for making SSP Fittings Corp. a standout organization. Together, we will continue to build upon this success and reach even greater heights!
#TopWorkplace #EmployeeRecognition #ProudMoment #SSPFittingsCorp