At SSP when we say "Made in America", we mean it. We mean it 100% of the time, every time we say it.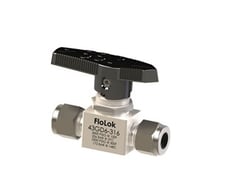 Until recently you probably believed the other guys when they said that they were made in America too. That is until lead times started getting longer, or you got a part delivered with a "Made in China" or a "Made in Taiwan" sticker on it. Maybe you weren't worried about where your instrumentation tube fittings and valves came from until the 2018 trade wars or the more recent COVID-19 Pandemic. Maybe it didn't matter where they were coming from until there were disruptions in your supply chain when shipments from The People's Republic of China or Korea were held up, or worse, canceled.

Under this new reality, instrumentation valve and fitting consumers are actively seeking ways to diversify their supply chains and reduce their
dependence on any third world country, no matter how attractive the price. One way to reduce this dependence is to buy products that are made in America, but that isn't the only benefit of buying American products.
So why buy American?
Quality - Products made abroad aren't always subject to the level of scrutiny American products are.
Jobs – The Economic Policy Institute (EPI) reports that every U.S. manufacturing job supports an additional 1.4
jobs in other parts of the economy. By purchasing American manufactured goods you are creating manufacturing
and non- manufacturing jobs for American workers.
The Economy - Buying American does more than support American workers. Buying American creates a ripple
effect throughout the economy. When American manufacturing production increases they rely on American
energy suppliers and American businesses to help keep their plants up and running.
The Environment - One reason it's cheaper to make goods in third world countries is that many of them have
few or no regulations to protect the quality of the air and water.
People - Much like with the environment, many countries do not have labor laws in place that guarantee that
employees are working in safe conditions.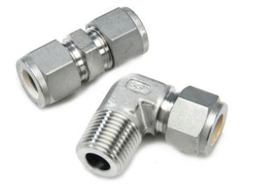 At SSP all of our products are made in America. All of our manufacturing is
performed in our 165,000 sq. ft . facility located near Cleveland, Ohio. Our facility is the largest vertically integrated, single-site operation in the industry. This
facility combined with our world-class quality, a delivery score of 99.8% on time to promise date, and our customer focused practices of continuous improvement are what won us the 2019 IndustyWeek Best Plant Award¹. In addition to manufacturing and assembly, we have closed die forging, tool & die design, product engineering and testing operations under the same roof with customer service and management. Made in America is good business.

Not only do we make everything in America, we use American suppliers too. Buying


American allows us to have better quality control and a more reliable supply chain.
We can work more closely within our walls and with our suppliers to improve quality,
reduce costs, and shorten lead times, which means faster service and better products
for you. Support where it counts. When you buy SSP, you are buying American.

To learn more about what SSP can do for you, contact us or your local Authorized SSP
Distributor today.
SSP
8250 Boyle Parkway
Twinsburg, OH 44087
USA
Web: www.mySSP.com
Phone: 330.425.4250
Email: marketing@mySSP.com